Top tips to promote faster hair growth
Top tips to promote faster hair growth
Luscious, long hair is one of those things that never goes out of style, and never stops being beautiful. Whilst some women find it almost effortless to achieve, for others hair growth is a little harder. If you're trying to grow your hair out, check out our top tips below.
.
.
1. Focus on a healthy scalp
A healthy scalp is essential for hair growth. Don't forget that your scalp is skin and deserves the same level of care as the rest of our skin. Shampooing often will help to remove dead skin cells and impurities, with some brands now offering shampoos and other scalp care products with a range of ingredients targeting better scalp health. In turn this provides a healthy base for your hair to grow.
.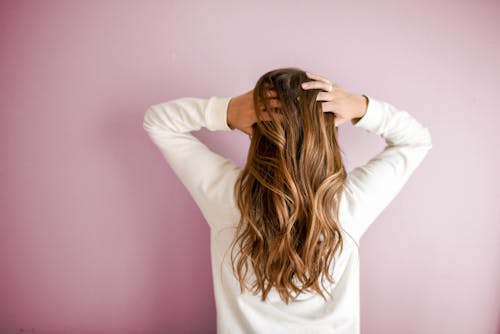 .
2. Diet is key
Just like with many aspects of your body and appearance, diet has a significant role to play. Be sure to include a healthy amount of protein and complex carbohydrates in your diet, particularly at breakfast and lunch. Vitamins C, D, and E will also promote healthy hair growth, whilst smoking and alcohol can reduce Vitamin C levels.
.
.
3. Supplements can help
Hair has high nutritional needs, and this can sometimes be hard to meet with diet alone. Health levels of specific minerals and vitamins can promote the growth of healthy hair. Consider Iron, Vitamin D, Biotin, and Zinc.