bliss Heaven Slimming Lymph Drain
As featured in many global magazines...
The natural way to have lipo-suction; you can lose up to 4 pounds per treatment. Lymph drainage can also help relieve flu, allergies, fluid retention, digestion problems, arthritis and IBS. Acting as an internal body cleanser, nasty toxins are circulated and flushed away. This treatment will help you to lose weight and relieve fluid retention so that you will feel totally relaxed, uplifted, toned and revitalised. Now includes free i.fit session.
Upon purchase you will receive a Unique Reference Number to present at the time of redemption.
This treatment is only avalable at the branches shown to the right.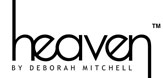 Related products