bliss LIA Therapy and Bee Venom Face Lift
Beautify and transform your look without drastic measures! This non-surgical, healing face-lift provides a total face tone, muscular exercise, skin-lift and promotes inner well being, incorporating lymph drainage, incandescent massage and acupressure. This specialist treatment also helps reduce scarring and the appearance of rosacea. Perfect for ladies and gentlemen needing a total mind and body reinvigoration.
Upon purchase you will receive a Unique Reference Number to present at the time of redemption.
This treatment is only avalable at the branches shown to the right.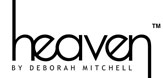 Related products
Mother's Day Deal - Purchase £20, £30, £50, £60 or £100 Voucher & Receive FREE Treatment
From bliss
5 options from £20.00
Mother's Day Deal - Original LVL Lashes Formula With Brow Tidy and Gel Polish or Spray Tan £59.99
From bliss
£59.99
Fast VTU Tanning – New tubes!
From bliss
£19.95