bliss Lumiere Light Therapy, Botox Effects Facial & Bee Venum Masque Treatment
Services from £55.00
Helps to clear skin problems and can naturally reverse the signs of premature ageing. Reduces fine lines and wrinkles, helping to firm, tone and improve clarity. This treatment also boosts the skin's natural production of collagen and elasti. Treatment includes a brow shape.
Upon purchase you will receive a Unique Reference Number to present at the time of redemption.
This treatment is only avalable at the branches shown to the right.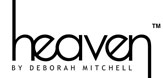 Related products
NEW Summer Deal - Purchase £30, £45 or £60 Voucher & Receive FREE Treatment
From bliss
3 options from £30.00
NEW Summer Deal - LVL Lashes With Sculptured Brow Tint & Shape and Gel Nails £59.99
From bliss
£59.99
NEW Summer Deal - Gel Fingers & Toes With Brow Tint & Shape £42
From bliss
£42.00