bliss NEW Bee sting facial - Loved by Kate Middleton and Camilla!
This bespoke face treatment has been exclusively created using all organic and super natural ingredients. Combined to work in synergy for anti-aging, ensures you will look and feel instantly and naturally younger. Major celebs and Royalty rave about this treatment and bee venom masque.
Allow 1 hour
Upon purchase you will receive a Unique Reference Number to present at the time of redemption.
This treatment is only avalable at the branches shown to the right.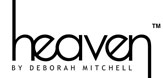 Related products
NEW Summer Deal - Purchase £30, £45 or £60 Voucher & Receive FREE Treatment
From bliss
3 options from £30.00
NEW Summer Deal - LVL Lashes With Sculptured Brow Tint & Shape and Gel Nails £59.99
From bliss
£59.99
NEW Summer Deal - Gel Fingers & Toes With Brow Tint & Shape £42
From bliss
£42.00