bliss Purely Pampered Heaven Facial
Praised by both You and Hello magazines, and with good reason.
This unique organic anti-ageing treatment incorporates the dream face oil, a double-treatment mask, brow shape and eye treatment, vanilla pod & salt grow manicure and relaxing full body massage; excellent for people with insomnia, stress, anxiety and other relaxation problems.
Upon purchase you will receive a Unique Reference Number to present at the time of redemption.
This treatment is only avalable at the branches shown to the right.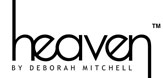 Related products
NEW Summer Deal - Purchase £30, £45 or £60 Voucher & Receive FREE Treatment
From bliss
3 options from £30.00
NEW Summer Deal - LVL Lashes With Sculptured Brow Tint & Shape and Gel Nails £59.99
From bliss
£59.99
NEW Summer Deal - Gel Fingers & Toes With Brow Tint & Shape £42
From bliss
£42.00